Today I am going to show you where to find the best viewpoints in Verona, North Italy.
Verona is a beautiful and romantic Italian city, linked to the popular tragedy Romeo and Juliet written by William Shakespeare. The city is full of monuments, art and history. Verona is crossed by the river Adige, characterized by Gothic and Medieval architecture, the houses have beautiful red bricks.
Let me show you the best spots to admire breathtaking views of Verona and take beautiful photos:
#1 ST PETER'S HILL
You can reach St Peter's hill by car, funicular or through a stairway situated just right in front of Ponte Pietra. Along with the Sanctuary of Our Lady of Lourdes is surely one of the best viewpoints in Verona.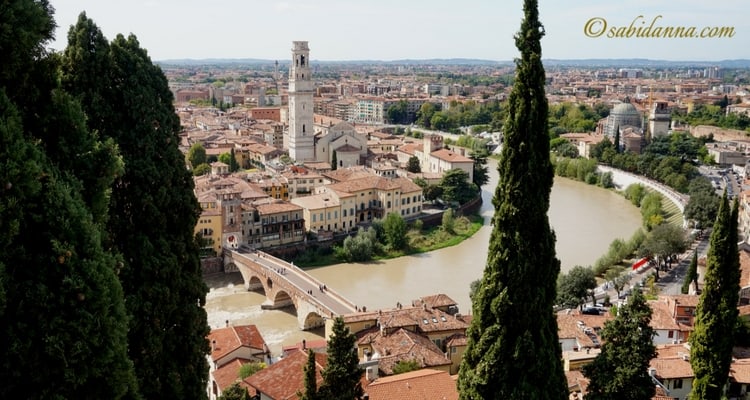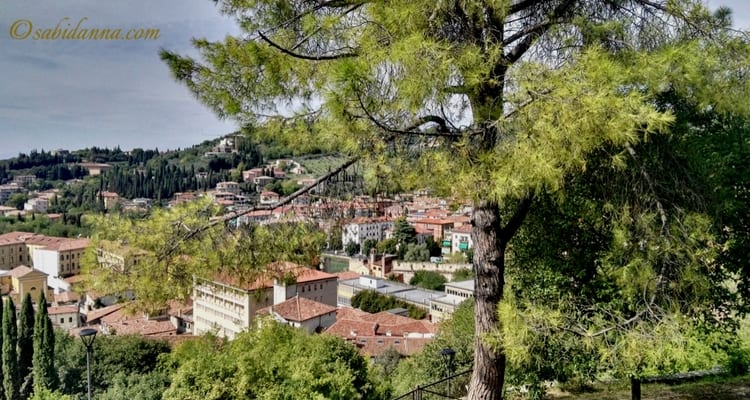 A corner of peace and quiet with spectacular views of Verona just steps away from the city centre. Ideal for those who need a break, relax, read a book, take a walk, stay with friends.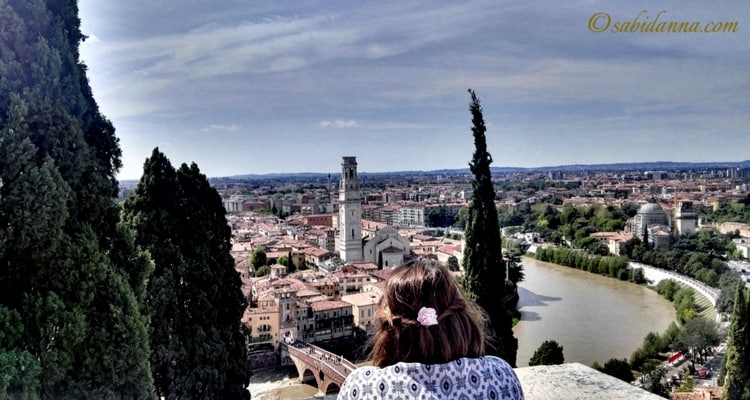 #2 SCALIGERO BRIDGE
The Scaligero Bridge or Castelvecchio Bridge connects the western shore of the Adige to Castelvecchio (Old Castle). A pleasant and romantic walk to admire the city and get lost in the sunset colours.
A meeting place for all generations surrounded by a truly magical atmosphere!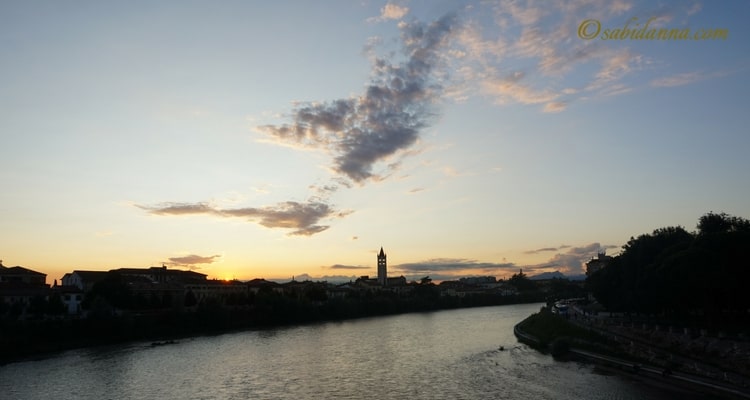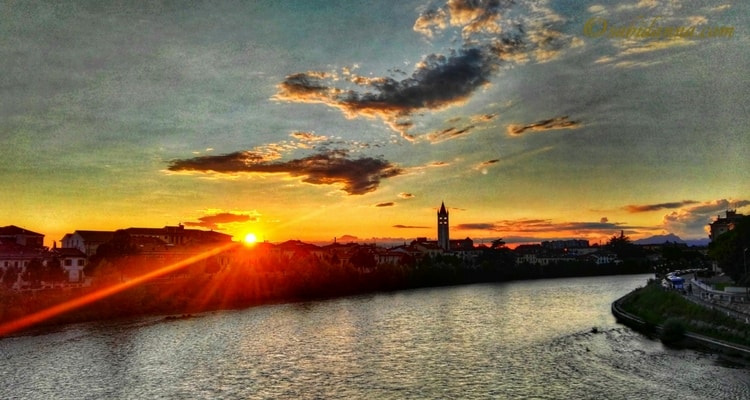 #3 CASTELVECCHIO MUSEUM
The Castelvecchio Museum dates back to 1354. It is a short walk from Piazza Brà and overlooks the banks of the Adige River. From the hall of the Armeria, you can access through the staircase on the castle ramparts, take a nice walk while admiring a fantastic view of Verona and its hills.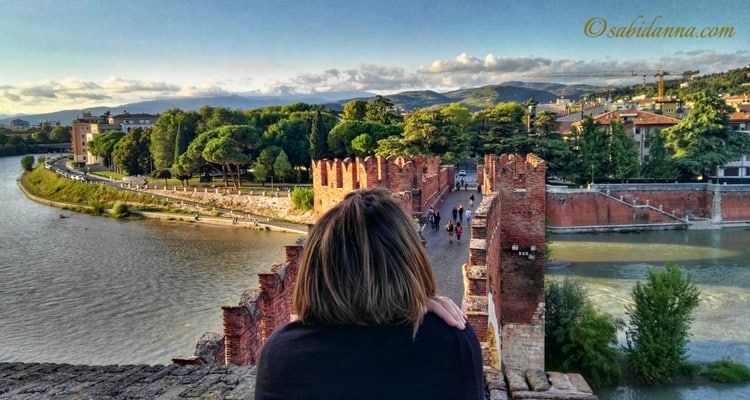 From up here, you can also admire a beautiful view of the Scaligero Bridge.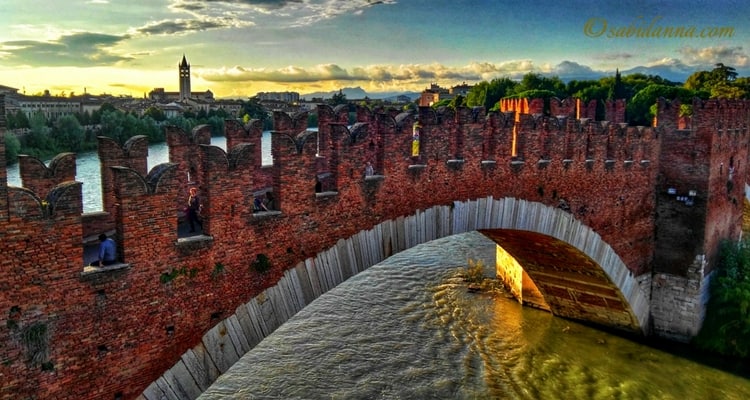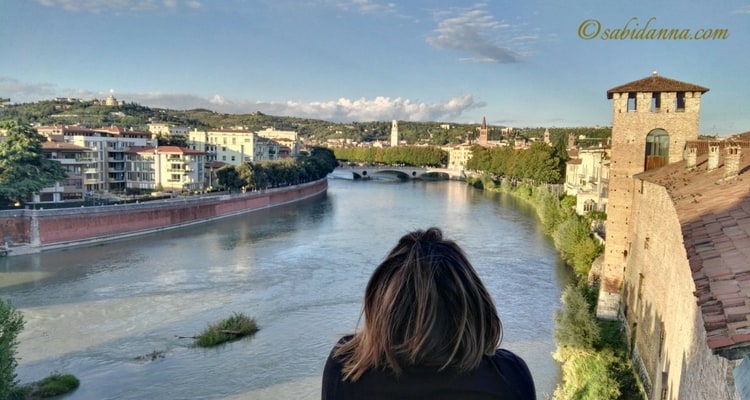 #4 LAMBERTI TOWER
The Lamberti Tower is the tallest tower in Verona and reaches 84 meters high. You can go up by staircase or glass elevator and enjoy the spectacular view of Verona and its red roofs.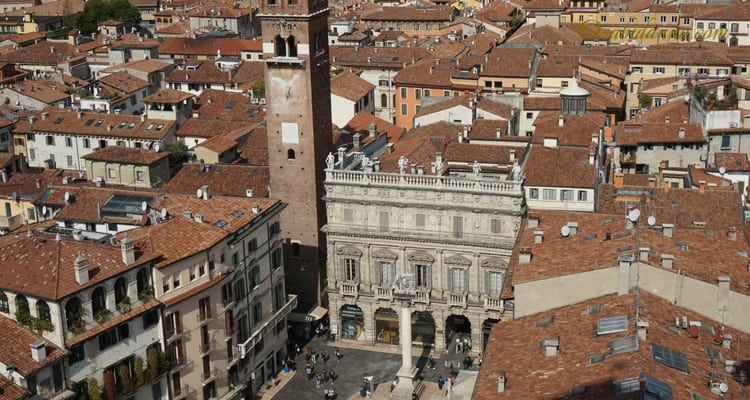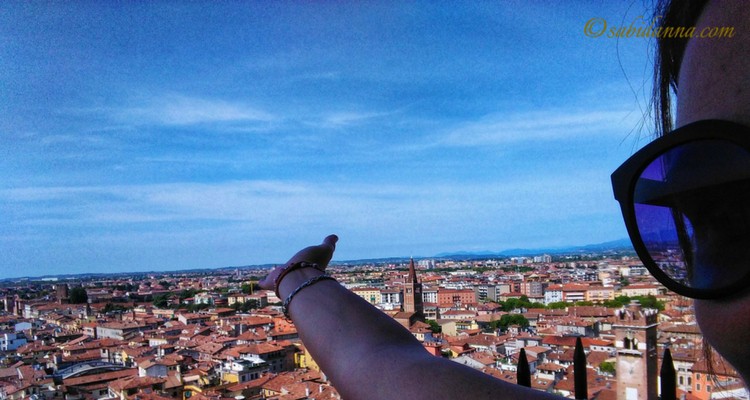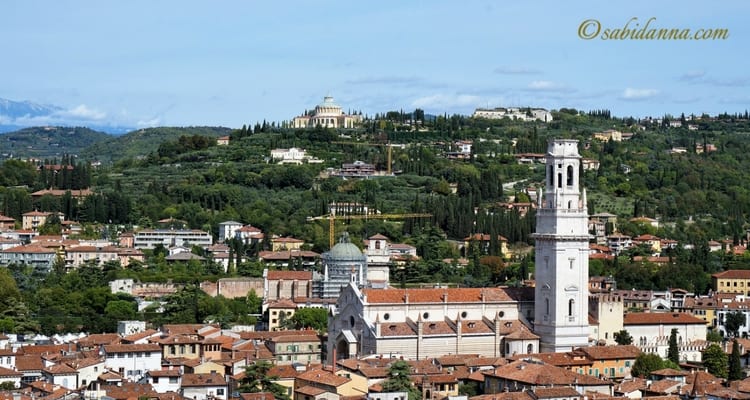 #5 SANCTUARY OF OUR LADY OF LOURDES 
The Sanctuary of Our Lady of Lourdes is located on the Torricelle, the hills surrounding Verona. Accessible by car, bus or foot. From there you can enjoy a 360-degree view of Verona.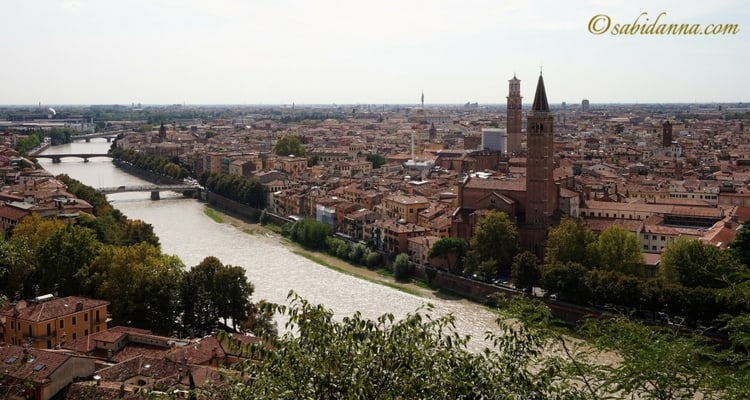 Follow my Google map and enjoy the best viewpoints in Verona